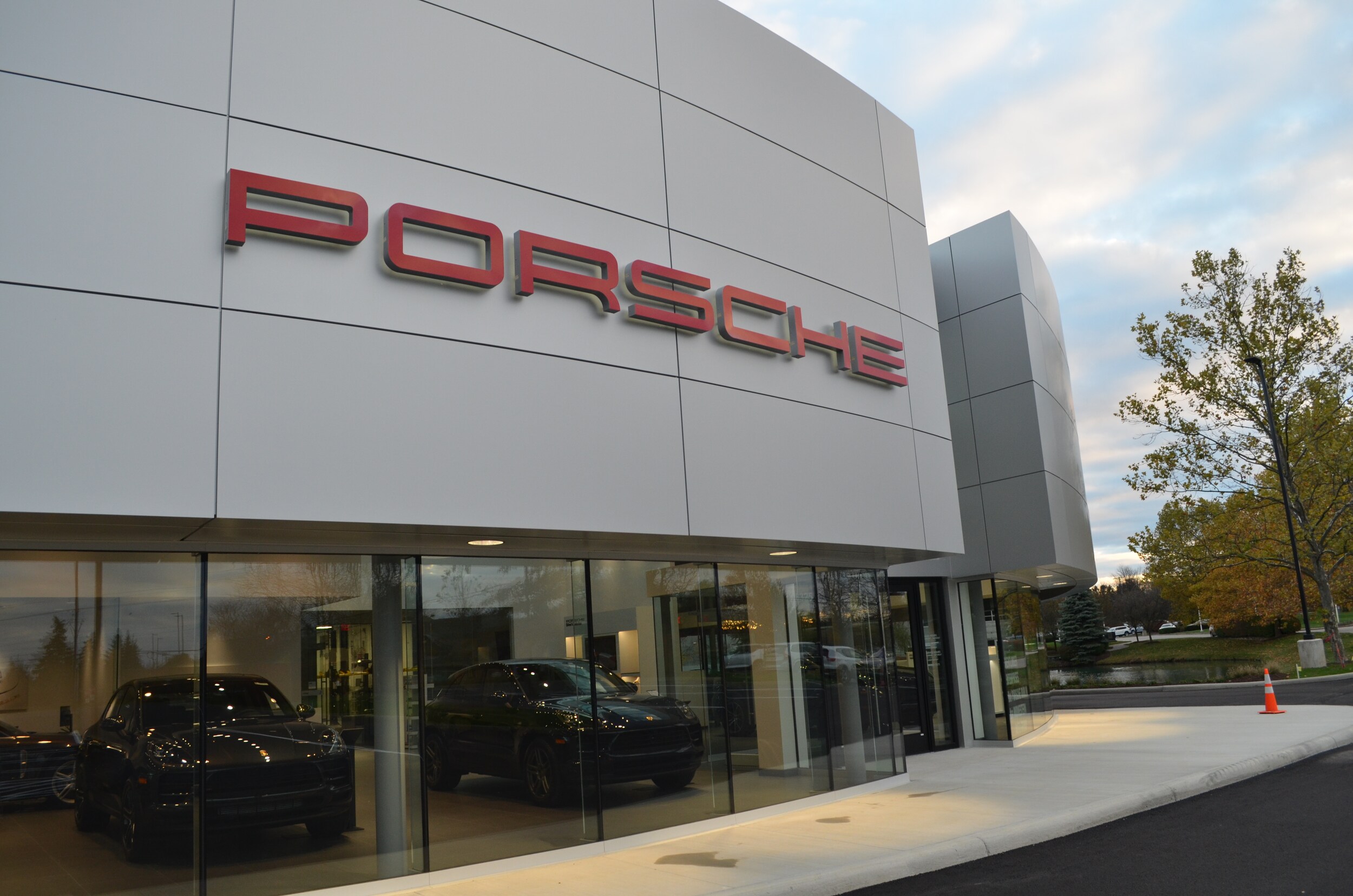 Midwestern Auto Group has opened a brand new
Porsche building in Dublin.
Midwestern Auto Group (MAG) is pleased to announce our newest addition to the already largest group of European Brands: a brand-new facility for Porsche Dublin is now open for business.
MAG has been home to Porsche since 1989. The new state of the art facility of the Dublin campus will have a 15,600 sq ft showroom which includes a configurator room to customize your Porsche, and the Porsche Driver Selection to outfit yourself with Porsche accessories. In addition, we have built a large service area to maintain and take care of your Porsche, with 4 service bays, 4 lifts, and an alignment rack.
Porsche Dublin employs two Master Certified Sales Guides who go above and beyond the expectation of the car-buying process. With every new Porsche purchase, our Sales Guides will show you through the customization that you can achieve within our new facility. MAG is also no stranger to excellence in the service department. First, you'll be greeted by our Master Certified Service Advisor with 13+ years of experience. Then your Porsche will be taken care of by a Master Certified Technician with over 30+ years of experience or one of our two other techs with over 15+ years of experience combined.
The new Porsche building is located at 6325 Perimeter Loop, neighboring the present MAG Main Campus building which houses Volkswagen, Volvo, and our other High Line Brands.