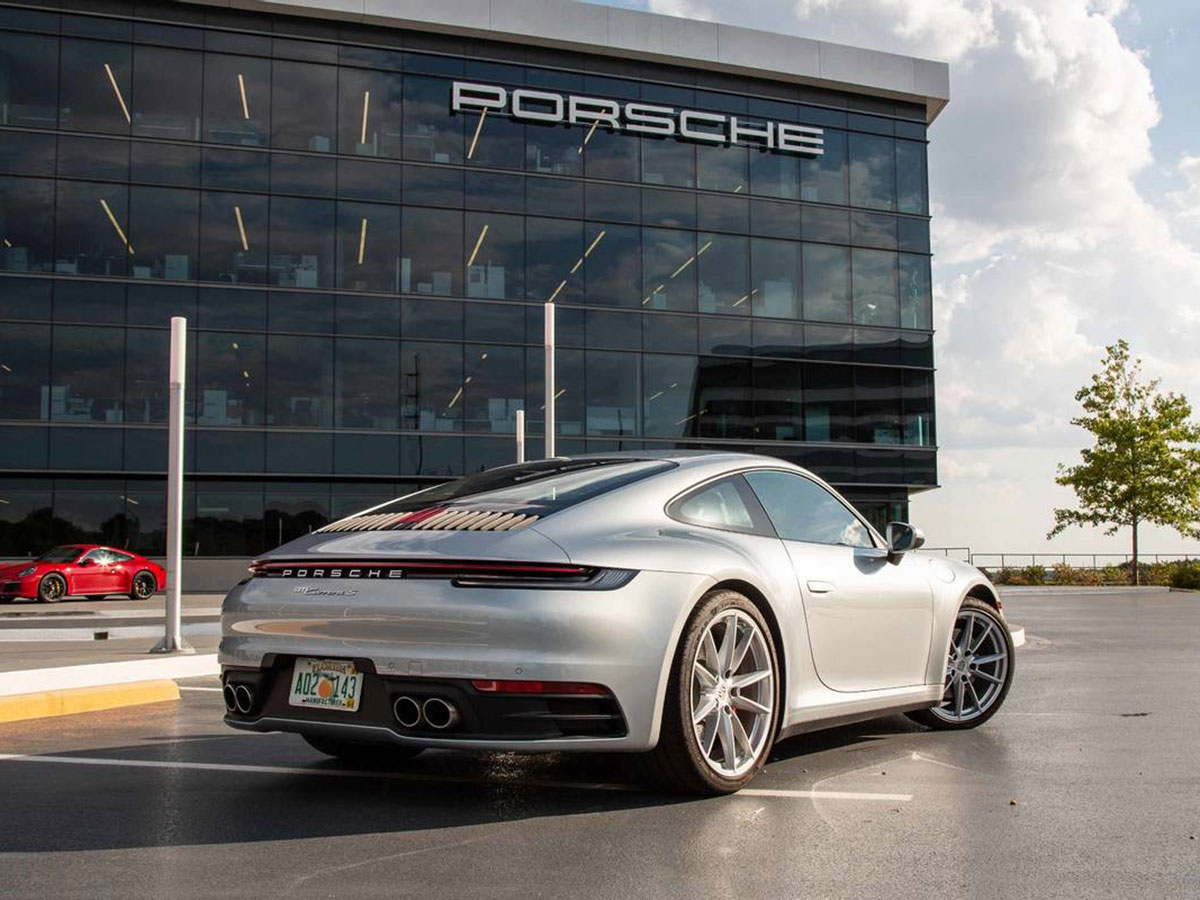 Serpentine Belt Replacement Service at MAG Porsche Dublin, OH
We offer a certified serpentine belt replacement service at our state-of-the-art
service department
staffed with certified technicians that know your Porsche and its serpentine belt maintenance
inside and out
. Rest assured that we will complete service according to certified Porsche standards with a genuine OEM part to factory specifications.
Schedule your serpentine belt replacement service online, or call us to schedule an appointment at MAG Porsche Dublin, OH.
Serpentine Belt Maintenance Explained
The serpentine belt in your Porsche delivers drive power to the power steering pump, alternator, a/c compressor, and water pump. It is a durable component that can last for 100,000 miles or more in favorable driving conditions. The belt should be inspected every 10,000 miles at major service intervals and replaced when it loses integrity or at the recommended miles detailed in the owner's manual.
Service Specials
Schedule Service
Warning Signs that it's Time for Serpentine Belt Replacement
Serpentine belts will get normal wear and tear over time. Excessive wear and tear can affect its performance. Serpentine belts that are not replaced when they lose integrity are at an increased risk of breaking while driving. The common warning signs of a serpentine belt that needs to be replaced include:
Wear & Tear - Serpentine belts should not have excessive cracks, rib separation, fraying, or uneven wear.
Noises - Squealing, screeching, or chirping noises from the engine compartment signal that the serpentine belt is stretched, not aligned with pulleys, or the tension is out of specifications.
Systems Failure - Water pump, power steering, alternator, and a/c failure are telltale signs that the serpentine belt needs to be replaced.
Immobilized Vehicle - Broken serpentine belts while driving cause a complete breakdown, with it being nearly impossible to rotate the steering wheel. The engine will also begin to overheat immediately without the water pump working. Such breakdowns can be prevented with routine inspections and serpentine belt replacement service as recommended.