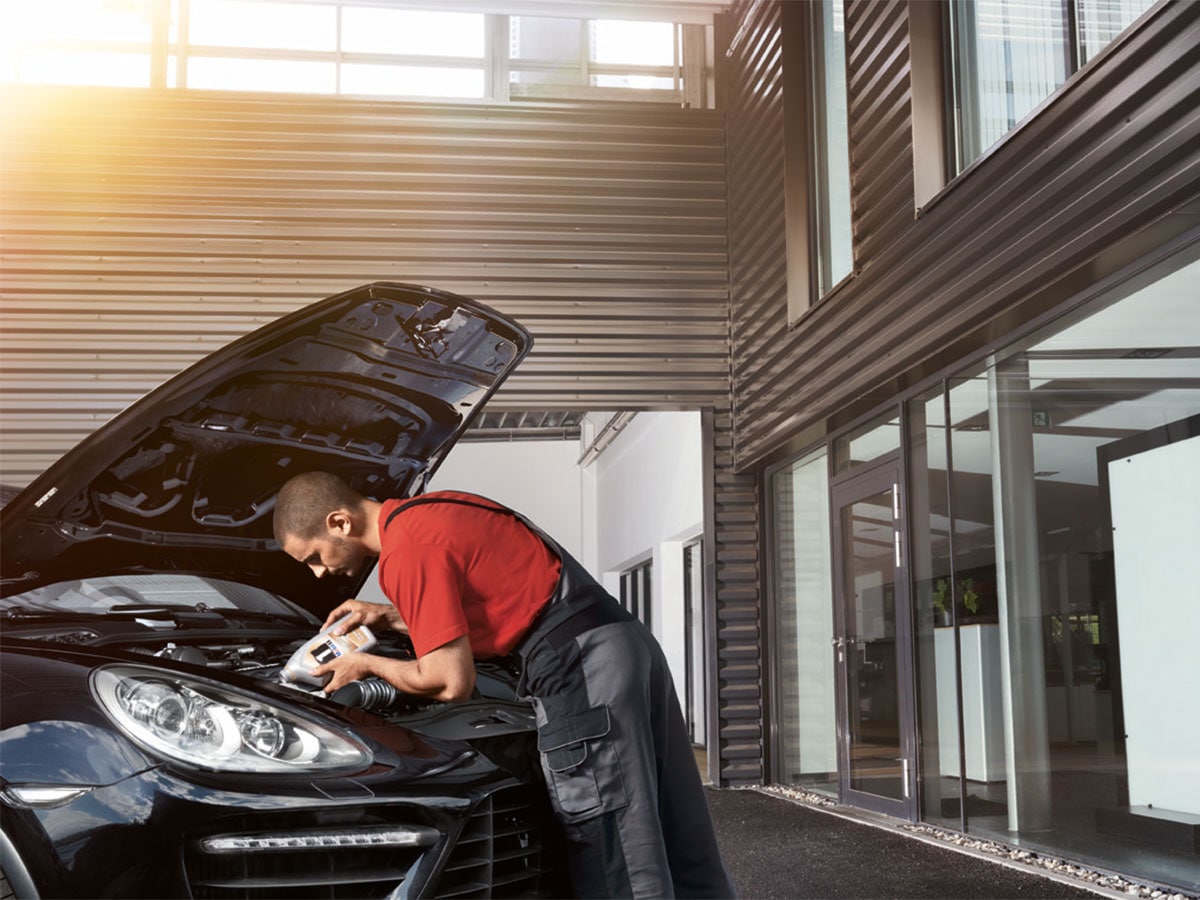 Porsche Conventional Oil Change in Dublin
Most everyone that buys a Porsche understands that Porsche is a world-renowned automotive manufacturer that consistently produces world-class vehicles with an unsurpassed balance of high-performance, luxury, and practicality. While some of our customers enjoy racing their Porsche, others seek a luxurious daily driver that needs to be ready to transport groceries as needed.
No matter what Porsche model that you drive nor its transportation requirements, every Porsche is a world-class vehicle that benefits from routine oil changes approximately every 10,000 miles for non-racing models. When your Porsche is due for its next conventional oil change service, we invite you to match the quality of your vehicle with the quality Porsche care that we extend to our loyal customers daily at MAG Porsche Dublin.
Service Specials
Schedule Service
Luxury Vehicles & Our Luxurious Oil Changes
We offer quality oil changes for all Porsche models with a convenient location on the North side of the Columbus metroplex. This makes our certified Porsche service department an attractive opportunity for Porsche enthusiasts from Westerville, Hillard, and Worthington to align their luxury vehicles with our luxurious conventional oil change service.
Using Conventional Oil
Conventional oil continues to be recommended for late-models with little mileage on the engine. If your Porsche car or SUV is running on conventional engine oil, we have the perfect conventional oil change service waiting for you that will always include a factory-trained and certified technician that is a genuine Porsche service specialist. Rest assured that we will only install the finest genuine Porsche OEM conventional oil and oil filter. You'll know that the service is finished when the expert technician resets the oil change monitoring system and gives you the results of the complimentary multi-point inspection.